The Concrete Raising Process
Concrete leveling, or "slab jacking", is a method of raising sunken concrete pads to their original position. Through a small drilled hole, our environmentally safe concrete slurry mixture is pumped, and floats your hazardous unsightly area back into place. This process can be applied anywhere slabs have settled such as driveways, sidewalks, steps, garages, pool areas – any concrete slab.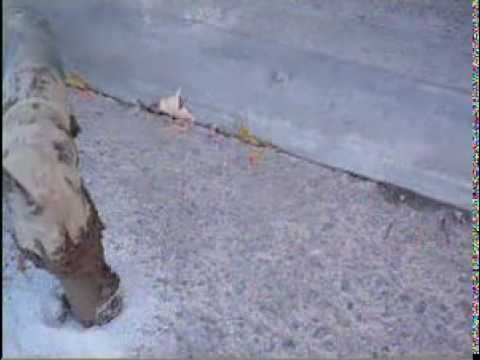 Click here for "before & after" pictures.